Once there was a little Ant, who lived in a small house with her family and a big Gr-ant-father Clock.
One night, a huge storm blew into the house and broke the clock.
So, all the numbers flew put of the window.This was a big issue because the clock regulated the life of the whole family.

In order to fix it, little Ant Chloe, with her brothers and sisters, had to help their mummy and daddy find the numbers.
Will they manage to get all of them back and how?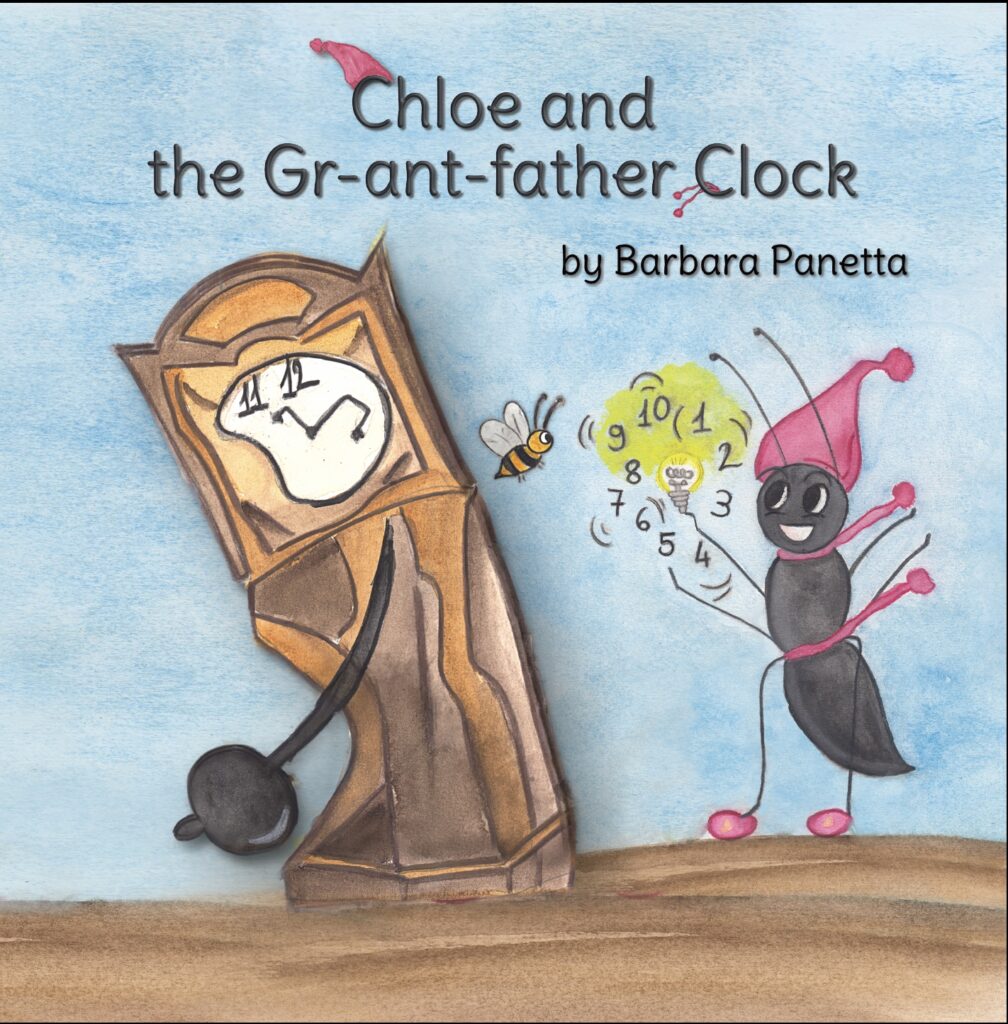 Chloe and the Gr-ant-father Clock is also available in bilingual versions English-Italian and English-Spanish.
Inglese – Italiano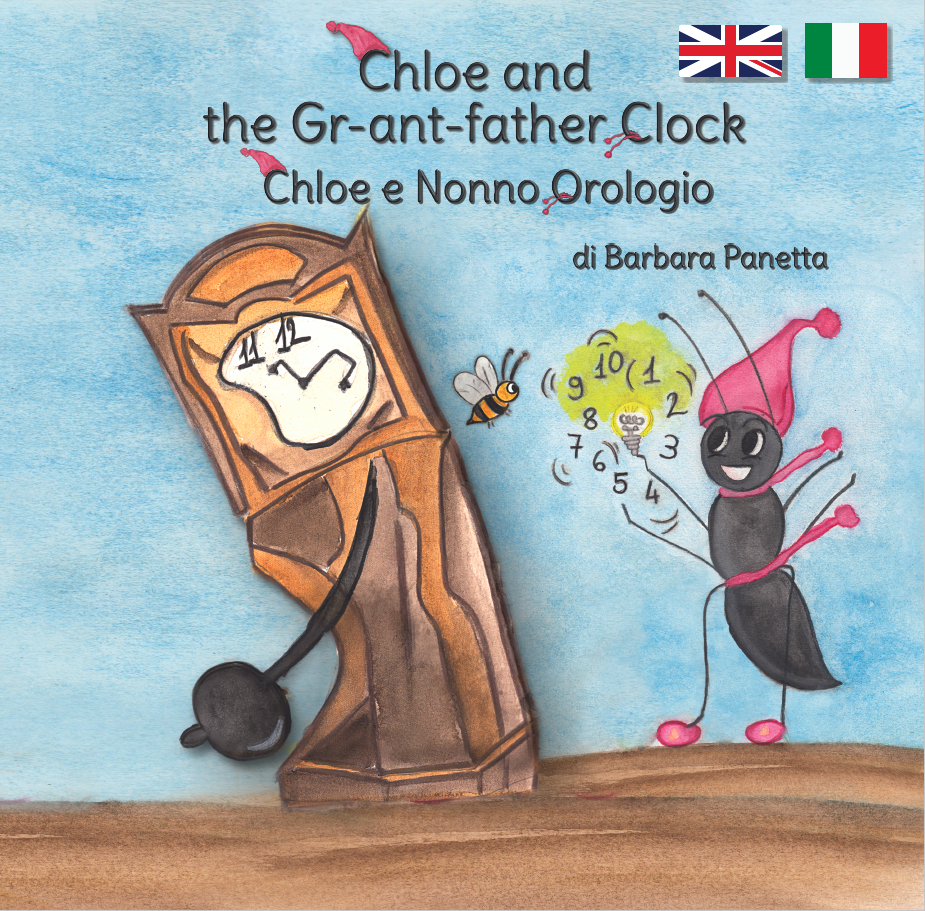 Inglés-Español